Dear Ladies,
Behold and rejoice for we've found our new Superman.
Henry the Hottie has been circling leading man roles for years, just missing out on major parts like James Bond, Batman, and Edward Cullen.
Henry was actually Stephanie Meyer's first choice to play every one's favorite over-possessive, creepy-watch-you-while-you-sleep vampire boyfriend, but when the movie started filming, the then-25-year-old Cavill was thought to be too old.
Personally, if Henry had been cast as Edward, I might have defected from Team Jacob faster than a speeding bullet.
Other actors Henry beat to play Clark Kent...
Matthew Goode

Matthew Bomer
Armie Hammer


And the man of my dreams...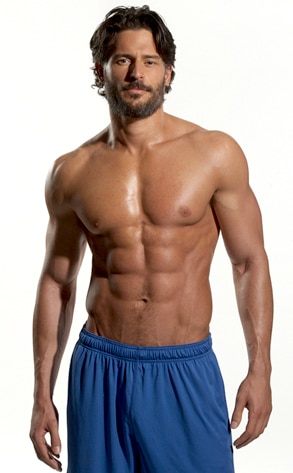 Joe Manganiello
I know, I know. Crazy hot, right? Try not to stare too long. It's like staring into the sun.
Anywho...so do you think the filmmakers made the right choice? Who would you have cast? Now that they have their Clark Kent, who do you think should play Lois Lane?